News | And hurray for a couple of Dead White Male Artists!
As well as the bargains we have found via @artistsupportpledge (see previous news report) we have enjoyed good hunting at local auction house Chiswick Auctions, whose recent Modern and Post-War British sale brought us another work by the late local artist Bernard Myers and two lithographs by the ever enigmatic Sir Eduardo Paolozzi.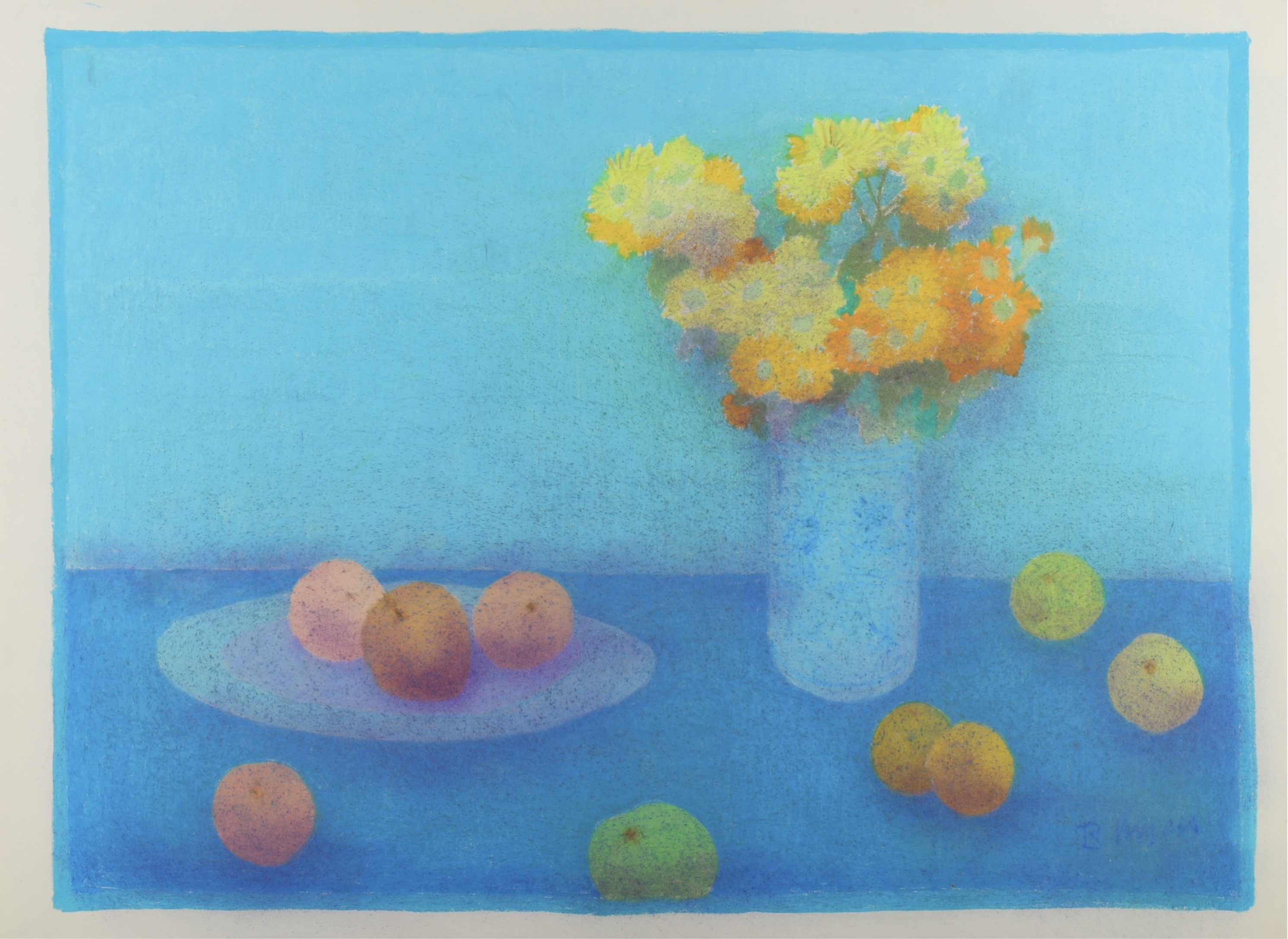 Bernard Myers, a contemporary of John Bratby and Frank Auerbach, but about as different as you can get, taught at the RA and had a studio near the Thames in Hammersmith. Works from his estate are now slowly being released. This oil pastel work, Blue still life with apples and flowers, is the fourth one we have acquired. Do take a look at Bernard Myers' artist page on this website.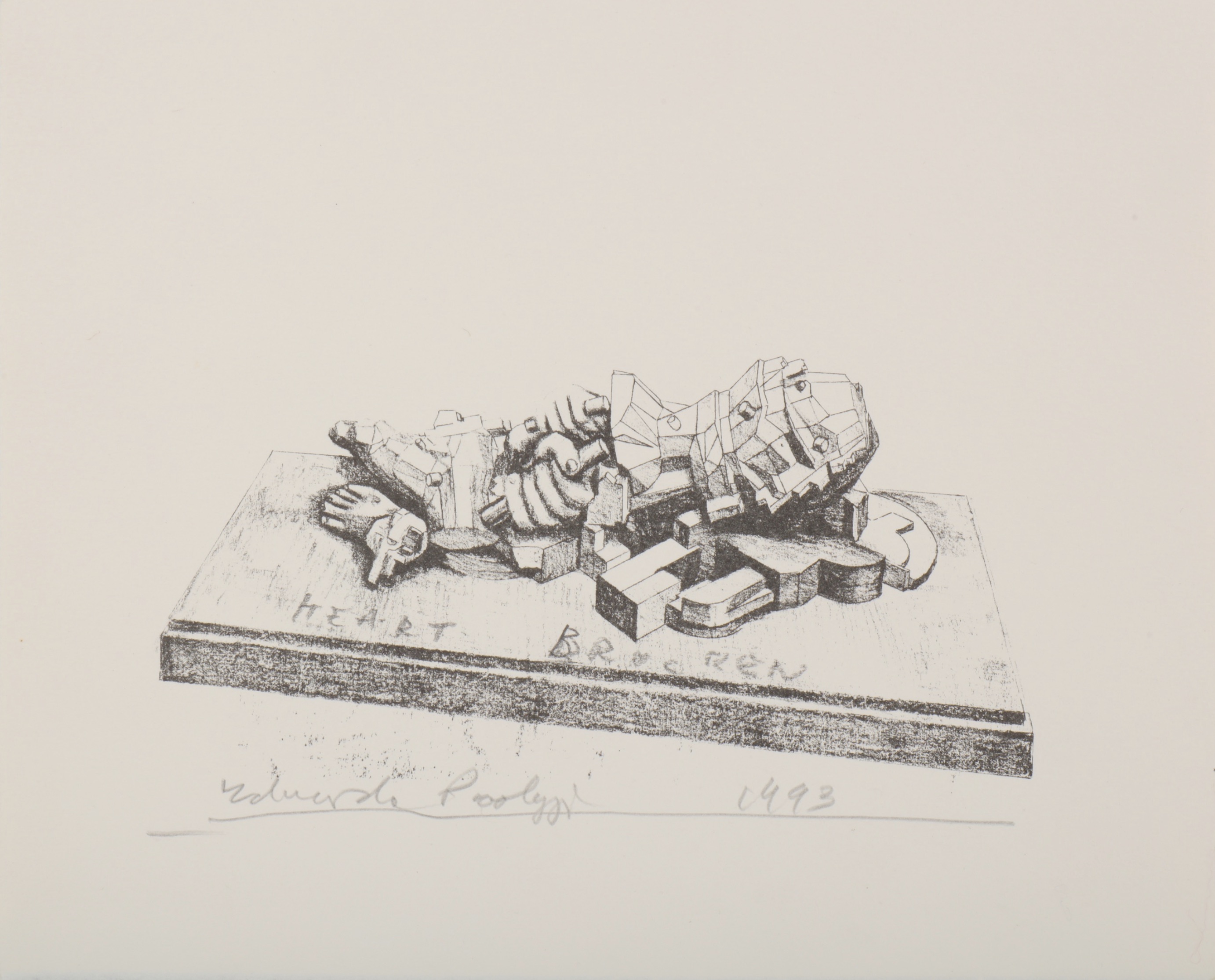 The two lithographs by Eduardo Paolozzi are both titled Heart broken and come from the same collector, who knew the artist well.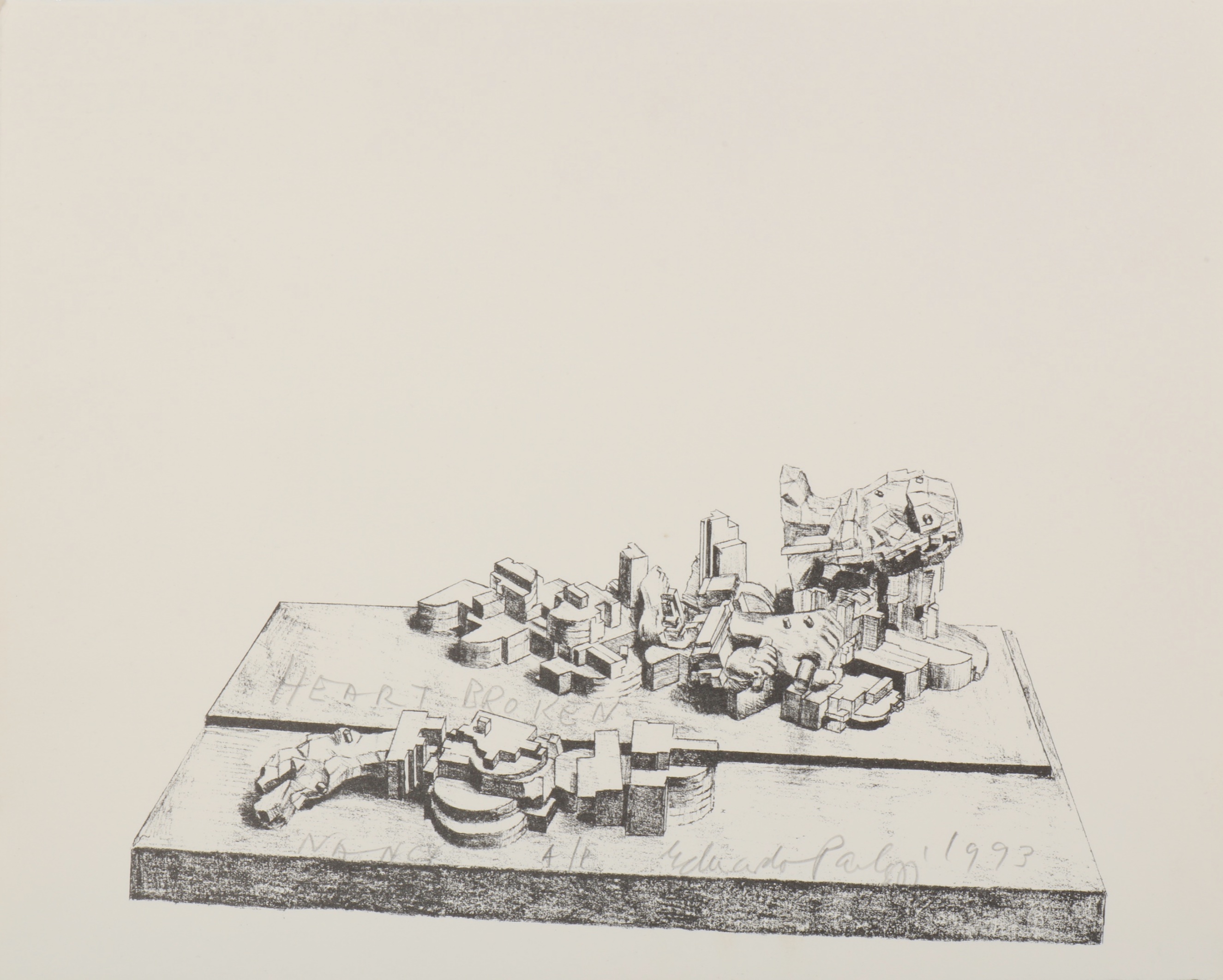 All three works are currently being framed in suitably challenging style by Harry Eagle. A great accompaniment to the Robot playing the saxophone sculpture we bought at Chiswick not long ago.