News | Two nudes and a beetle - thanks to @artistsupportpledge
One of the best things about lockdown art-wise has been the Instagram project @artistsupportpledge (www.artistsupportpledge.com) which gives artists a chance to sell work at affordable prices and help other artists at the same time.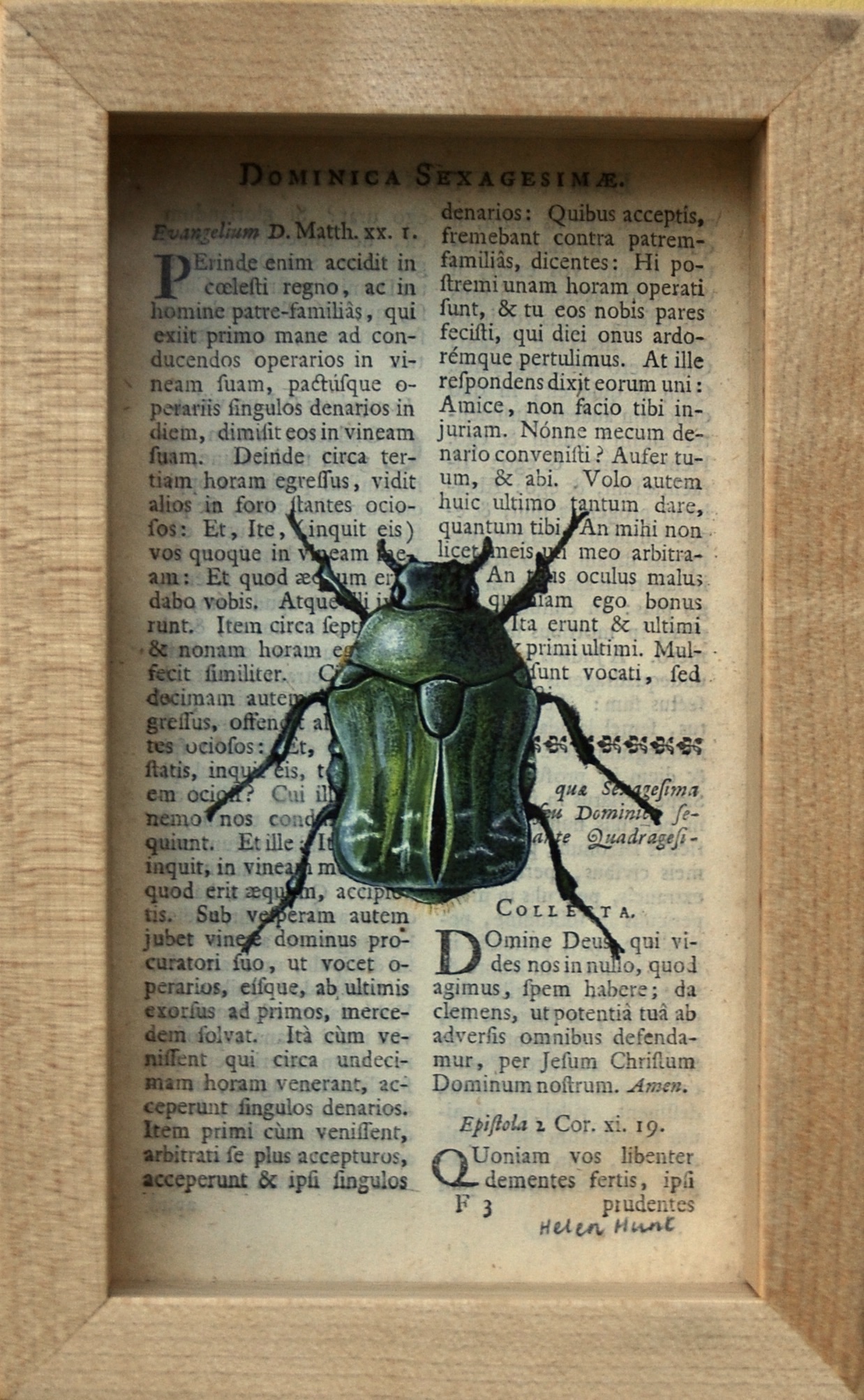 Rose chafer, by Helen Hunt, mixed media 19 x 12 cm, in custom box frame by Harry Eagle
In brief the idea is that artists can post works for sale on Instagram for up to £200. When they succeed in making sales of £1,000 they pledge to buy £200 worth of work from other artists in return. All of which gives a bit of a boost to the market at a tough time. It also works well for non-artists who just want to buy, not least because the artists who take part tend to pitch their prices a bit lower than usual. A win-win all round!
So far we've bought three pieces that are about as diverse as you can get. Except, admittedly, that two of them are nudes. But to make up for that indulgence the other one is a beetle reading Latin!
@artistsupportpledge A great idea. Check it out. Help artists - and get yourself a bargain!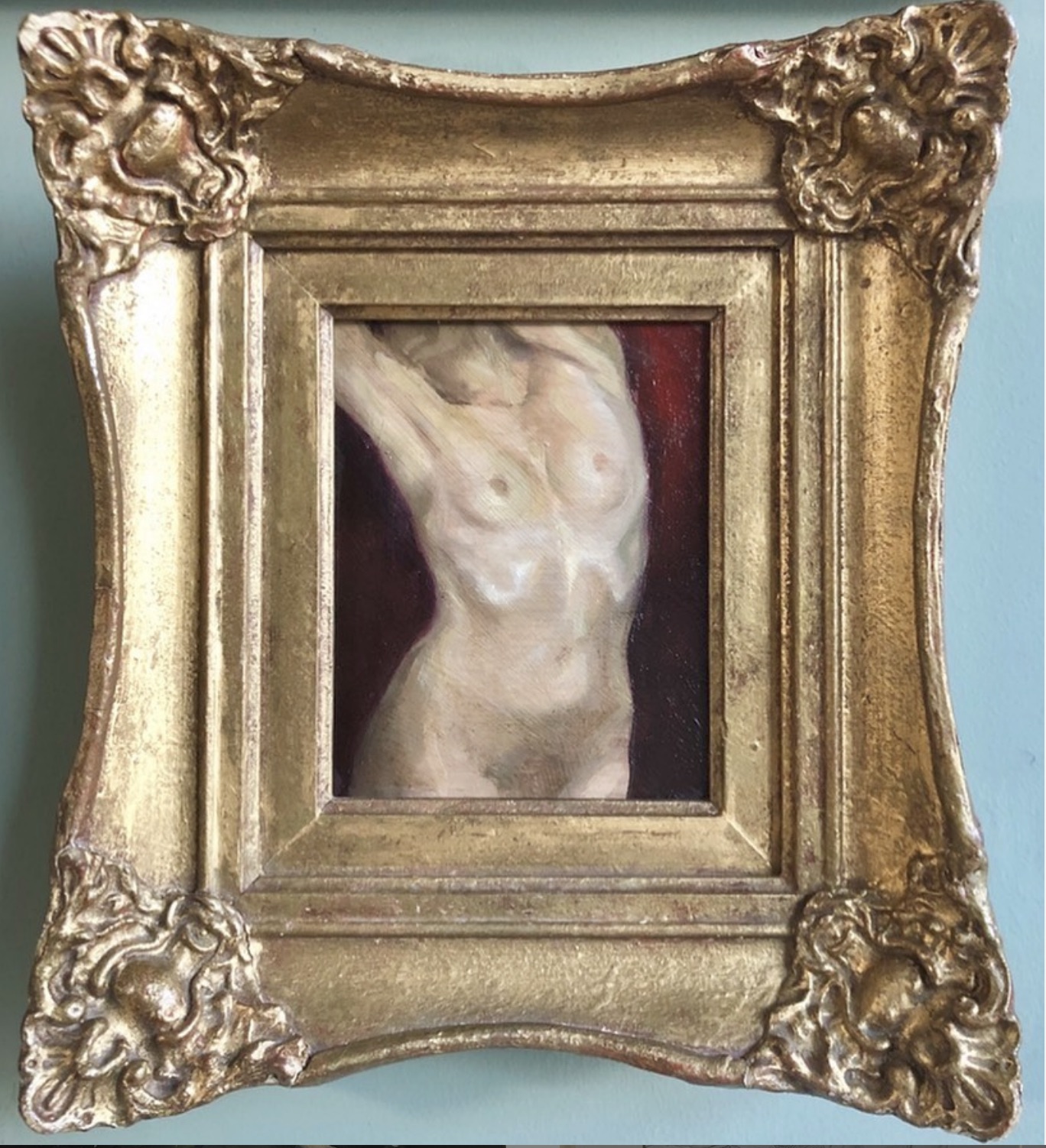 Female torso, by Jack Ford, oil on board 24 x 22cm with integral gilt frame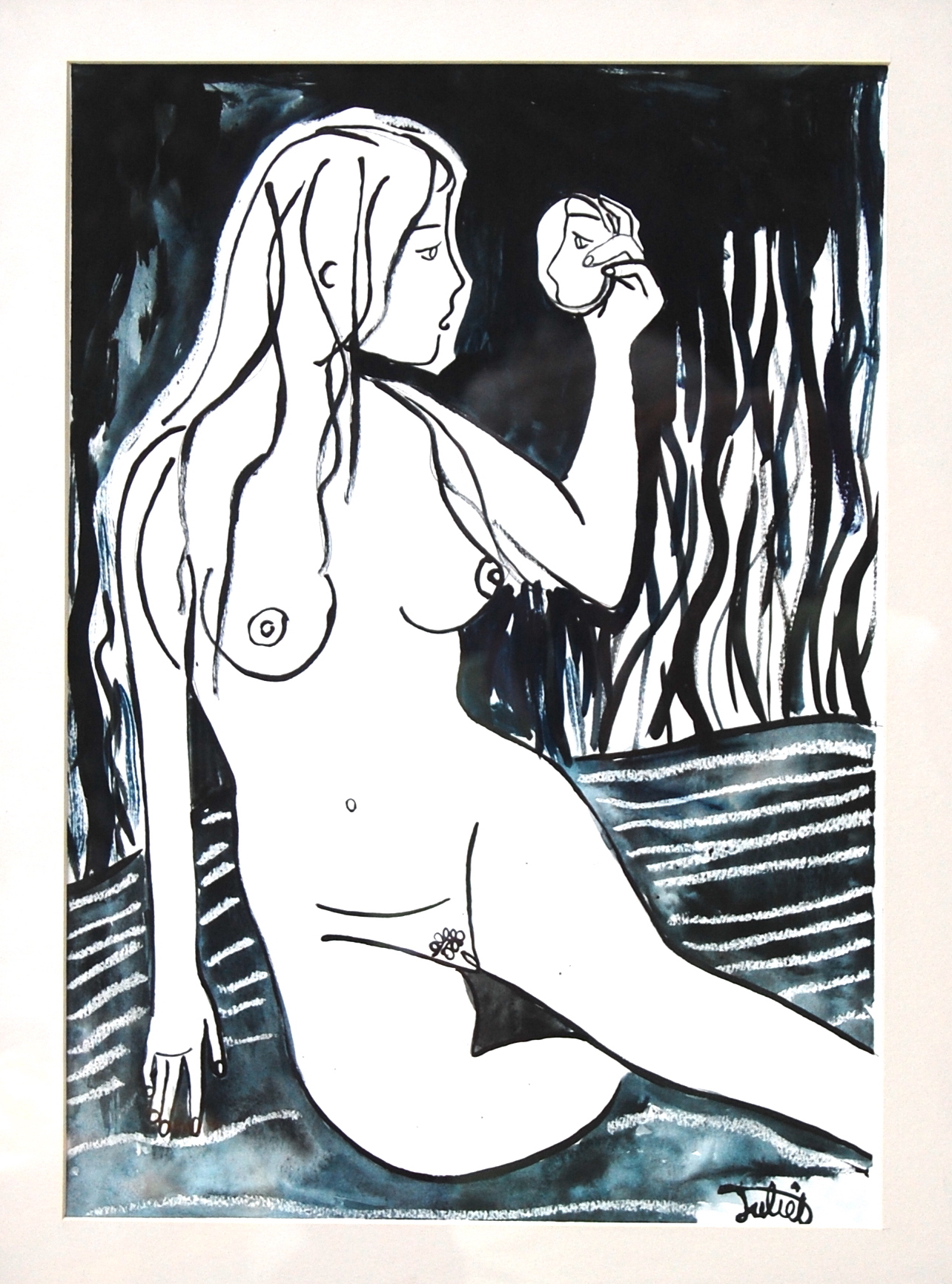 Mirror always echoes, by Juliet James, gouache, ink and wax, 42 x 30cm