News | Ingenious frame for double-sided Bratby
A work by the ever-controversial "kitchen sink" artist John Bratby presented us with a challenge. There were paintings on both sides of the canvas. So how could we show them to best advantage?
Framer Harry Eagle has come up with an ingenious solution.
On one side of the canvas is a classic everyday domestic subject of the kind the artist made his name from: a domestic coal fire burning away in a cast iron grate. On the other side is a delightful still life of blue flowers.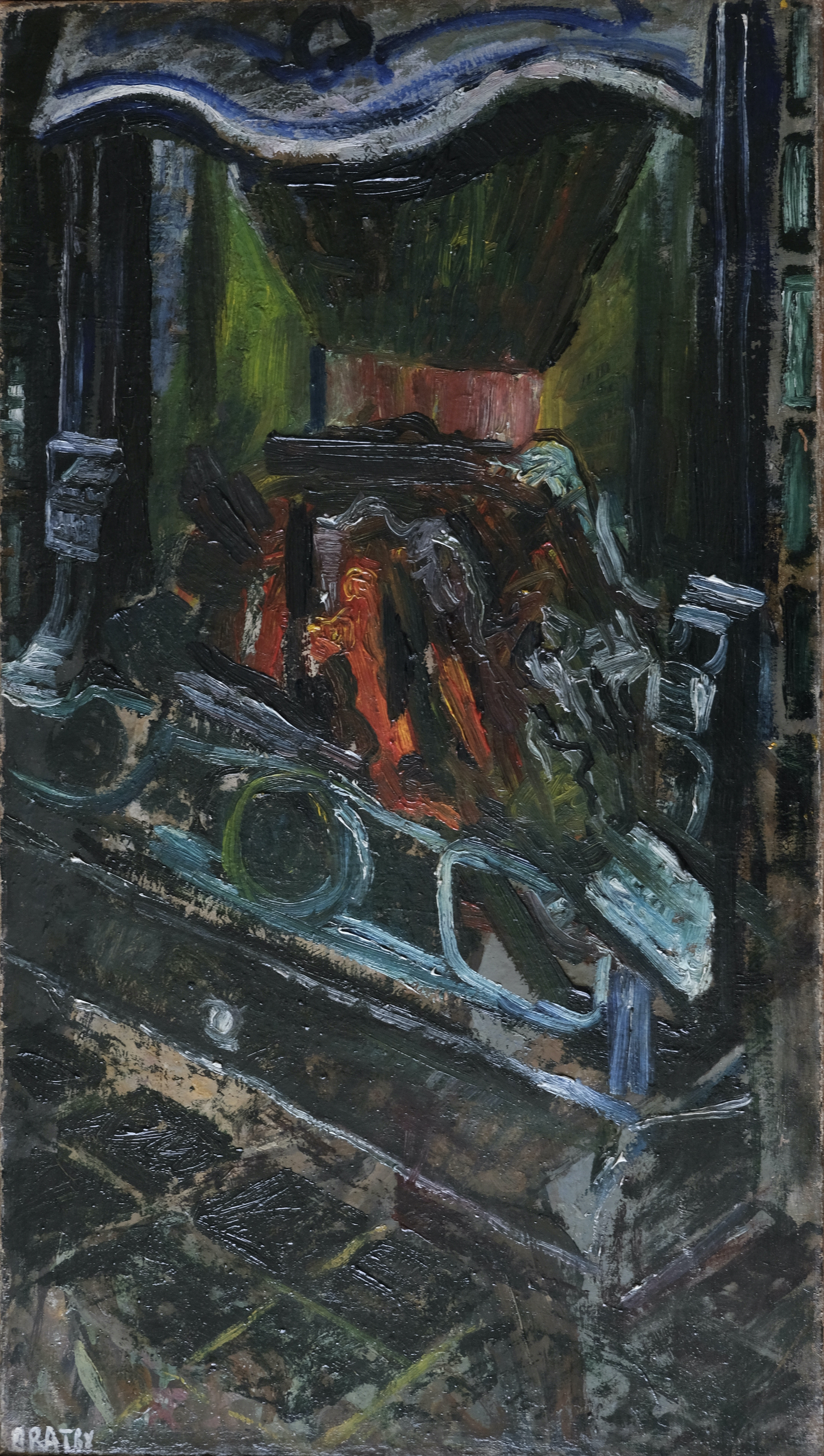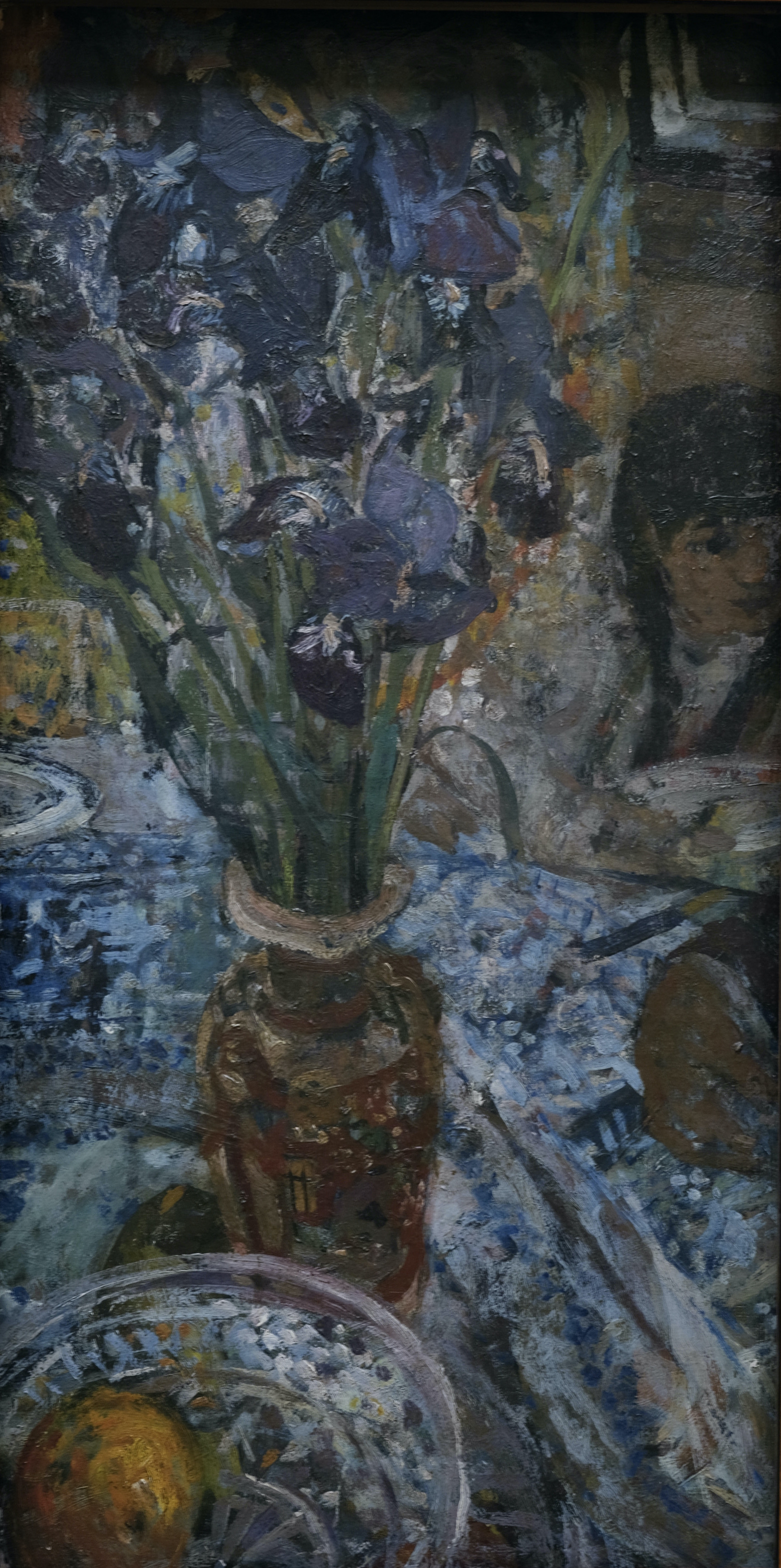 Bratby, a notorious skinflint, had saved a few quid by re-using the canvas. He had signed the painting of the fireplace but the flowers, though an attractive composition, appeared to have been rejected, consigned to forever face the wall. The still life was also partly obscured by the original frame's rough wooden backing and canvas stretchers in all four corners.
Bratby himself disliked frames that overlapped the edge of his paintings. (He used to make many of his own frames using cheap beading.) To accommodate the artist's wishes as far as possible Harry has created a new tray-style frame that displays the fireplace painting without any overlaps. And the frame is robust enough not to need a base board behind the canvas, which allows the still life on the other side to be displayed too.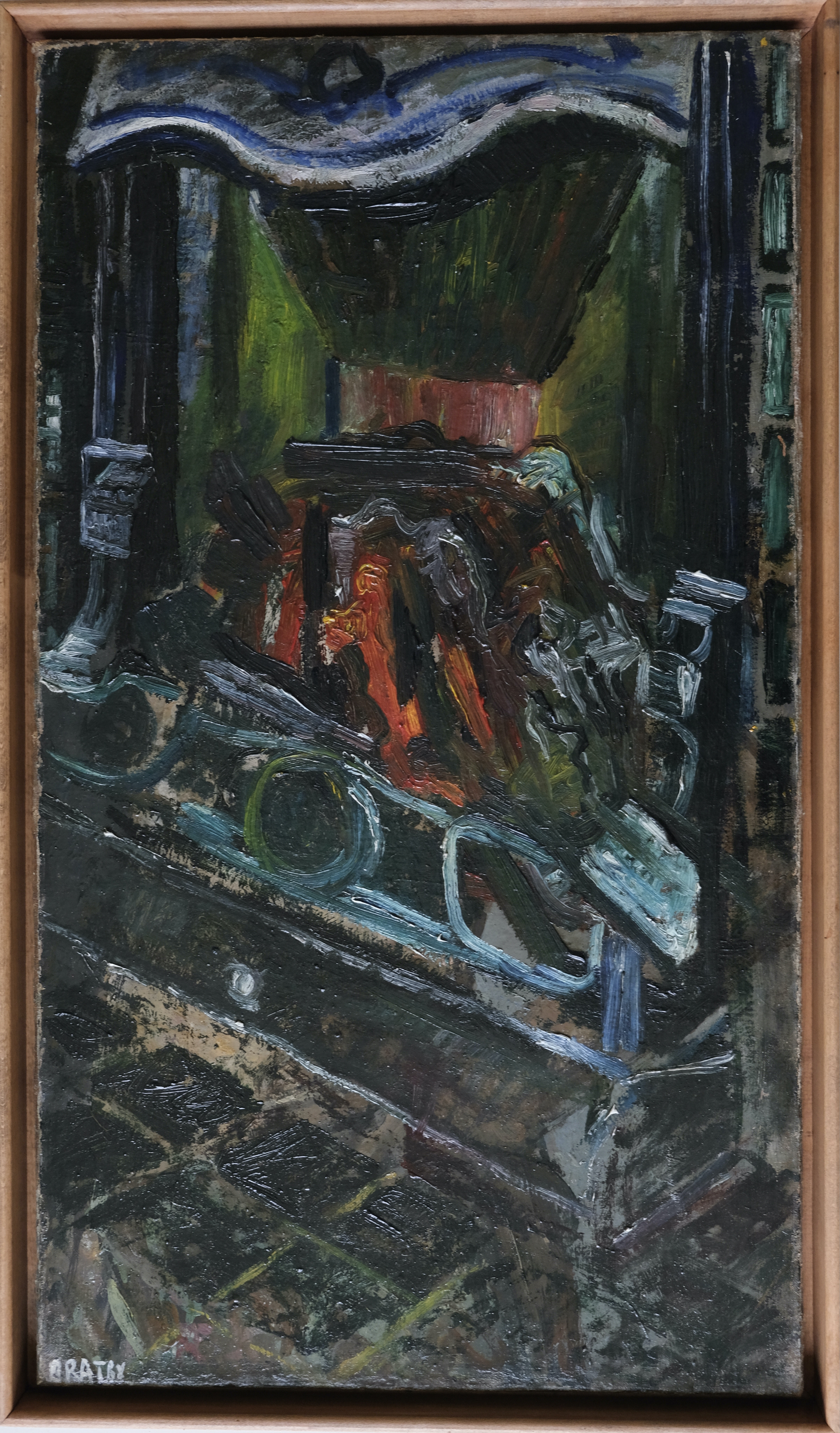 There has inevitably been some overlap in the case of the still life, but Harry has decorated the still life frame stylishly to attract the eye and complement the flowers.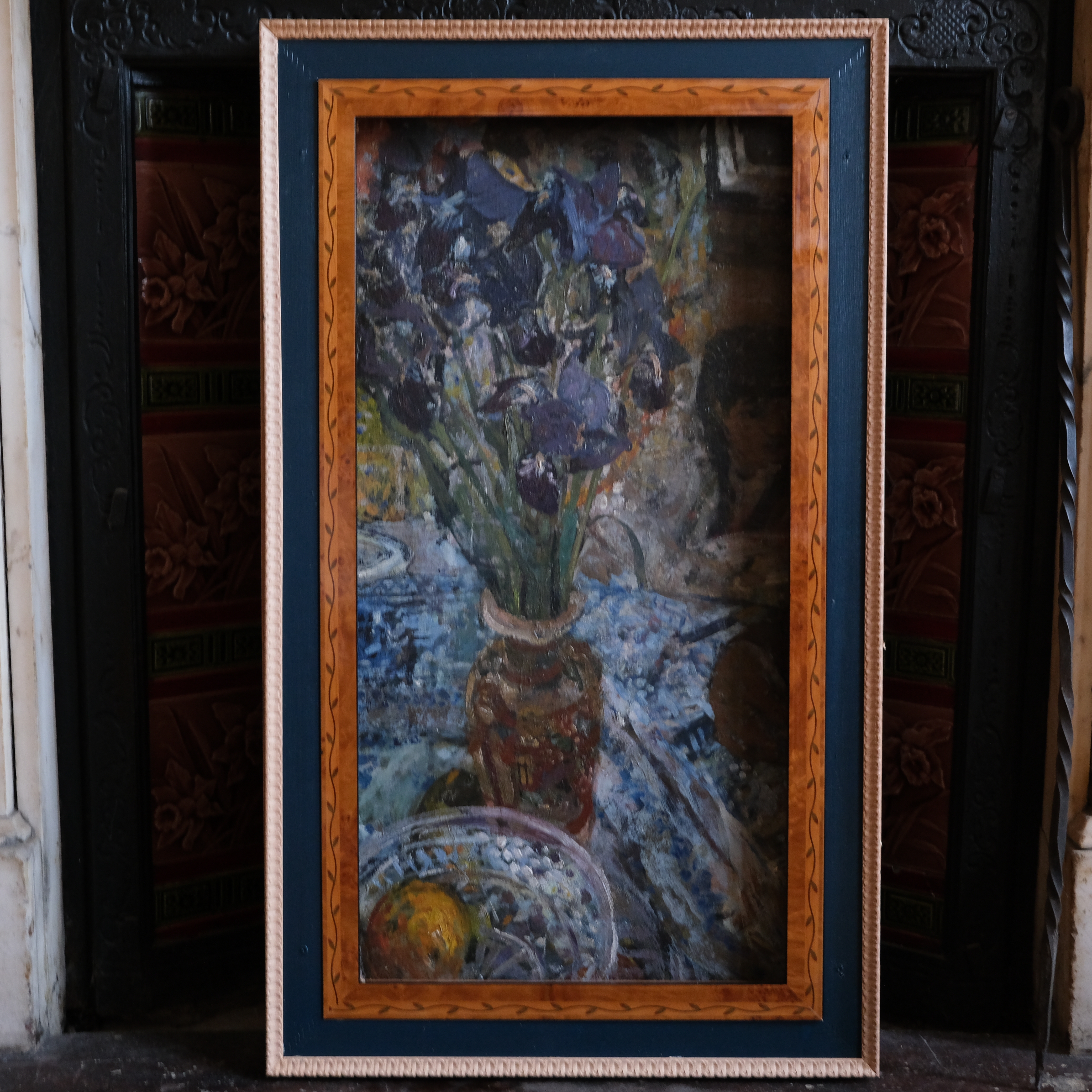 So we now have a most original and unusual work of art that we think reflects contradictory aspects of the artist's own character. Rather than hanging it on the wall we have posed it in our drawing room fireplace. In winter the fire side can be displayed; come summer it can be turned round to show off the blue flowers.