News | Where it's art - a guide to events and shows
Click on the links to find out more about what's going on and where.
This service will get better once you tell us about your events. If you would like a listing please contact Robert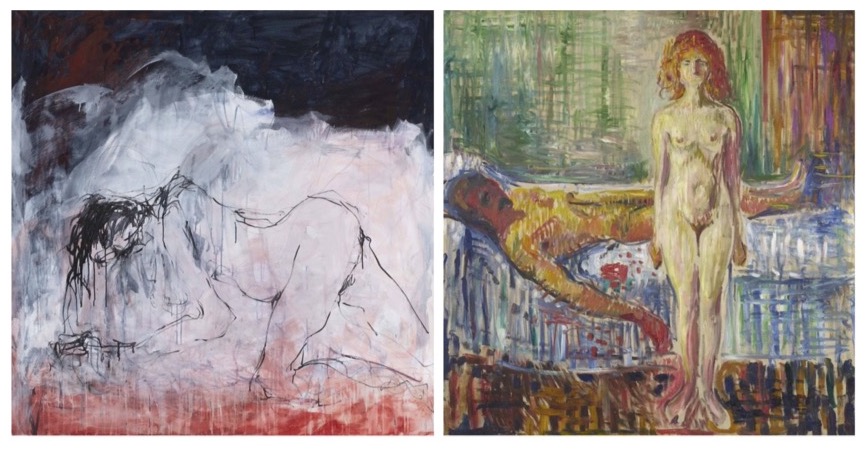 A feast for the emotions. The Royal Academy's Tracey Emin/Edvard Munch show The Loneliness of the Soul was closed by the plague but is NOW RE-OPENING and will run till August 1st. Booking for RA Friends starts on March 20th, for general public on April 1st. The RA has also put it online and it's worth a look.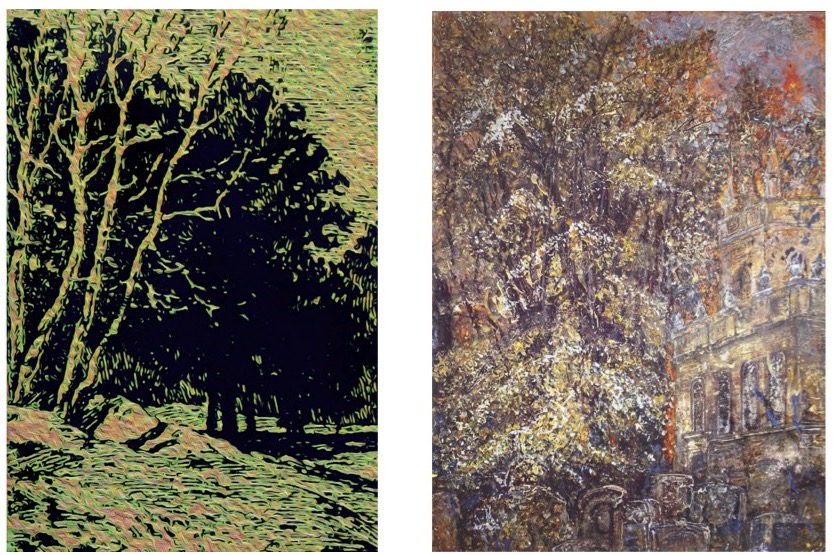 Being with Trees: My friends the Arborealists have a show at the Bermondsey Project Space, London SE1 3UW featuring work by several of their members. Not open to visitors yet but you can see it online here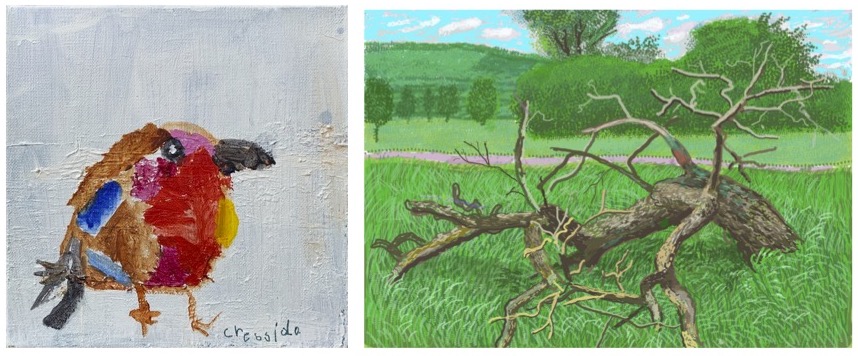 Who is the best painter of nature? Is it Cressida, age 6, (left) or David Hockney, age 83 (right)?
Judge for yourself at two upcoming Royal Academy events: The Young Artists Summer Show, for which submissions have just opened, or David Hockney: The Arrival of Spring, Normandy, which hopefully opens on March 27th. More info on both here .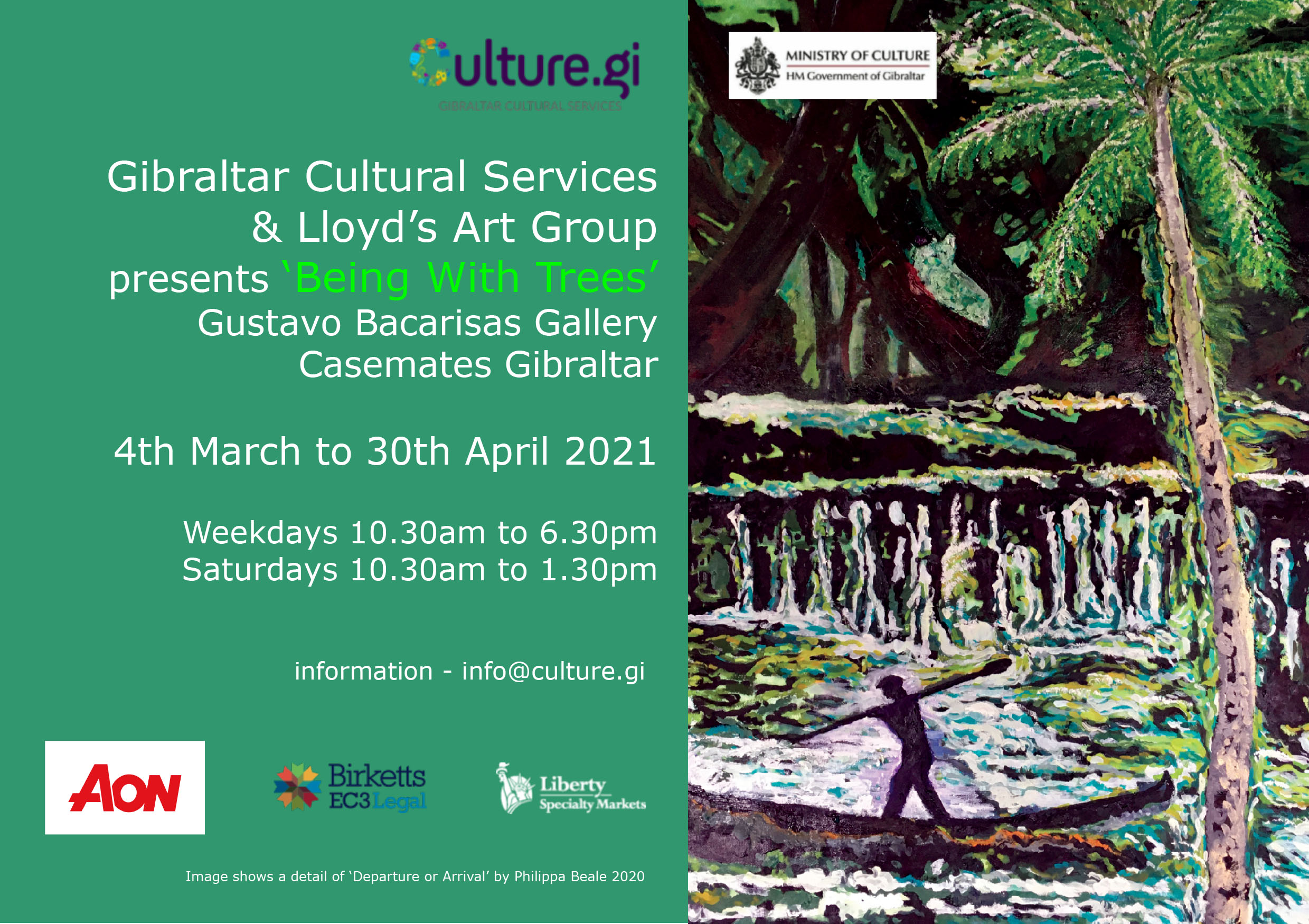 The Arborealists are partners in the BEING WITH TREES exhibition just opened in Gibraltar. "Gibraltar?!?!" I hear you ask. Well as Gibraltar is just about the only almost foreign place that we are allowed to visit right now, it might prove to be an antidote to the claustrophobia we are all feeling. Though you will of course have to come up with a convincing reason that your journey is necessary. Anyway, here is a clip to help you decide: https://youtu.be/ySYPOxxa_XQ