News | Where it's art - a guide to events and shows
Click on the links to find out more about what's going on and where.
This service will get better once you tell us about your events. If you would like a listing please contact Robert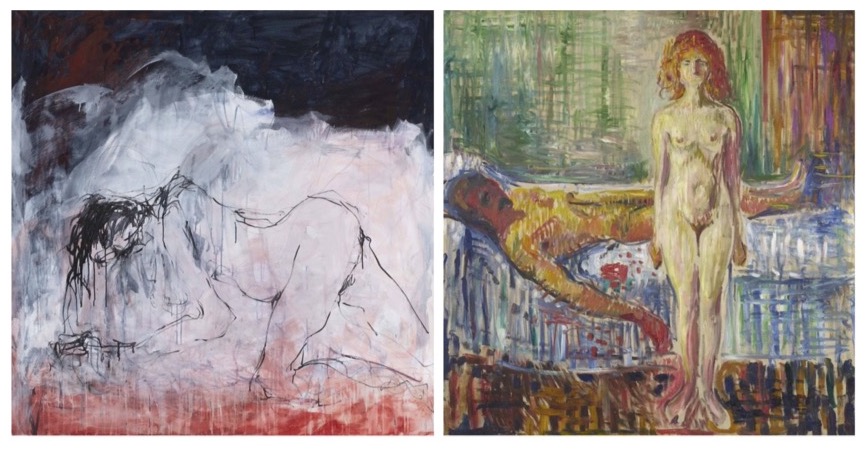 A feast for the emotions. The Royal Academy's Tracey Emin/Edvard Munch show The Loneliness of the Soul was closed by the plague but has re-opened and will run till August 1st. The RA has also put it online and it's worth a look.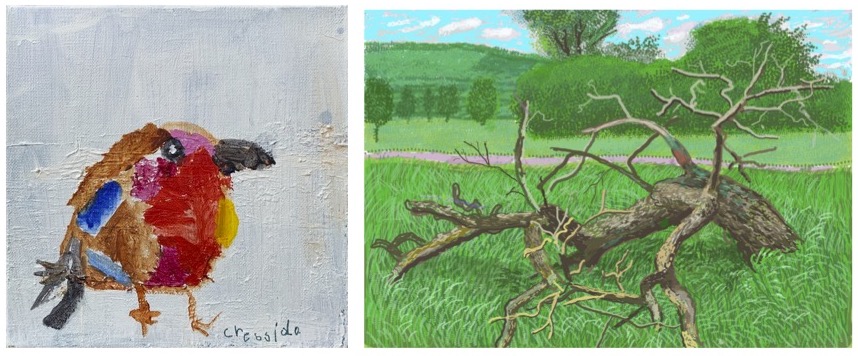 Who is the best painter of nature? Is it Cressida, age 6, (left) or David Hockney, age 83 (right)?
Judge for yourself at two upcoming Royal Academy events: The Young Artists Summer Show, for which submissions have just opened, or David Hockney: The Arrival of Spring, Normandy, which has just opened after much virus-induced delay More info on both here .
Inspired by trees - our new exhibition features work by leading artists from the Arborealist movement.
It's happening at Burgh House, a gracious 18th century location in New End Square in Hampstead NW3 1LT.
The opening hours are a tad eccentric: Wednesday, Thursday, Friday and Sunday 10am - 4pm.
But it's completely free - and there's a great cafe downstairs that does excellent coffee and lunches.
The exhibition runs fromJune 2nd - Sunday 13th. It's very special. So don't hang around.!