---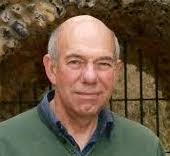 About the artist
Tim Craven is founder of The Arborealists and a member of The London Group.
Born in Birmingham in 1953, Tim studied Fine Art at Stourbridge College of Art and the Conservation of Easel Paintings at Gateshead Technical College. He joined the staff at Southampton City Art Gallery in 1980, working initially in conservation and collection management. The Gallery is famed internationally for its British 20th century and contemporary fine art holdings and is one of the finest British regional art galleries. As Curator of the Gallery from 2002-8, and Curator of Art 2008 – 17, Tim Craven added substantially to the collection and curated/co-curated many exhibitions of British historic and contemporary art.
Having always continued to paint, he decided in 2008 to concentrate on his own art practice and after various solo and joint exhibitions, he founded The Arborealists in 2013. The Arborealists are a group of some 50+ professional artists from all over the UK, of diverse art practice who are united by the subject of the tree. To date the group has staged over 20 critically acclaimed exhibitions (many curated by Tim Craven) in the UK and France and produced 5 publications including Art Meets Ecology: Arborealists in Lady Park Wood, Sansom & C0, 2020.
 Elected a member of The London Group in 2015, he has served on its working committee and co-curates exhibitions.
Tim Craven is Chair of the Friends of Southampton's Museums, Archives and Galleries and regularly gives illustrated talks on a range of art history and history subjects.
Why I paint trees
I have always been drawn to the optical fuzz of organic pattern and the spatial thrill and complexity of trees as an abstract subject. The strong verticals and diagonals of their trunks, branches and foliage give an infinite variety of form through the seasons – as well as their context. I also claim their Romantic associations, rich art historical legacy and their profound connections with the human condition 
Play the video to see Tim talking about his work and The Arborealists group which he founded.
---
Tim Craven, founder of The Arborealists, explains what the group is all about - in this clip from the exhibition video "Inspired by trees".
Video
---
The Works