---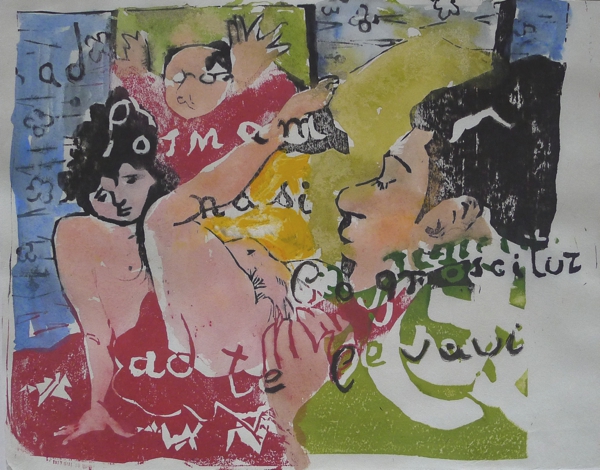 About the artist
Born in 1975, Dominic is from a new generation of artists leading the figurative tradition of British painting into fresh, new territory.
His vivid, energetic paintings have been leaping off the walls wherever they are shown, such as - among many others - the London Art Fair, the Affordable Art Fair (in New York and London), Glasgow Art Fair, the Albany Gallery in Cardiff and Edgar Modern in Bath.
Dominic's most recent project is a series of original woodcut illustrations for an academic study of popular Renaissance pornography currently being undertaken by researchers at Exeter and Cambridge universities.  The woodcuts, created by using traditional craft techiques, are inspired in part by traditonal Japanese "pillow books" and by the writings of Rabelais and Jean Gracieux, alias Bruscambille, and feature lewd and earthy snippets in 16th century French. Several were shown at a conference at the Courtauld Institute in London in May 2014.
We are the first gallery to offer these prints, which are being made available in short run limited editions.
---
The Works