---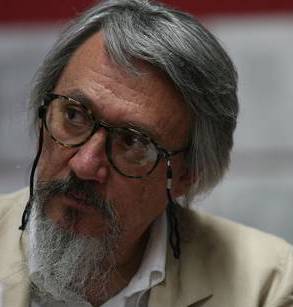 About the artist
Born in Murcia, Spain in 1942, Manuel Marin is a controversial figure who dabbled in forgery as well as creating striking works of his own. He trained to be a bullfighter at age 16 before travelling to England, then to the USA, where he developed a love for sculpture, especially the work of Alexander Calder, whose influence can clearly be seen in the fine works in metal and primary colours on show here. Calder is one of the artists whose work he was accused of forging. The Calder Foundation actually authenticated one Marin work, convinced that it has been created by Calder himself. After being prosecuted in New York Marin returned to live in Spain.
While acknowledging Calder's influence, Marin made his sculptures structurally more robust than Calder's without diminishing their elegance and equilibrium. As they sell for a tiny fraction of the cost of an original Calder it is not surprising that there is still a buoyant market for his work.
Manual Marin died in 2007; the works on show here come from his studio via the artist's widow and are impressed with his own studio stamp.
There is more about him in Wikipedia and this interesting article about art forgery
---
The Works