---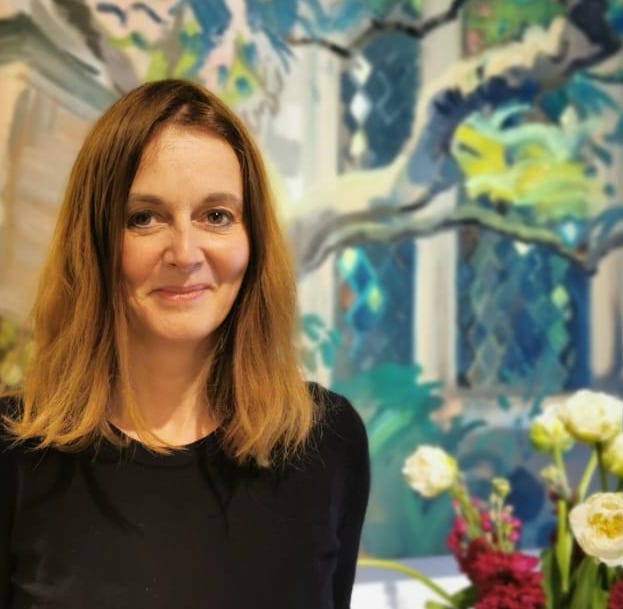 About the artist
Fiona McIntyre is a founding member of The Arborealists. Her work appears in our exhibition Inspired by trees.
Trained at Edinburgh College of Art. she defines herself as a gestural colourist painter. She went on to study copper etching at Grafikskolan Forum in Malmø, Sweden, mentored by Imaginist printmaker Bertil Lundberg. She is currently developing work using traditional drawing materials and natural pigments. She was elected Associate of the Royal Society of Painter-Printmakers in 2022.
This is what Professor David Ferry, President of The Royal Society of Painter/Printmakers, has written about Fiona:
…I understand the tree as legend, escape, magnificence, serenity, power, and the all-important lungs of the planet. To appreciate and absorb such bounty requires the acumen of a skilled person. Such specialists include arborists, scientists, conservationists, and historians. However there are other 'specialists' able to capture another essence of the tree and its surroundings, and these are artists and poets. Fiona McIntyre is one such artist. She is technically skilled and very proficient with her paints and materials, but she possesses an extra measure of dexterity, that of perception.
---
Fiona at work - in the woods and in studio
Video
---
The Works