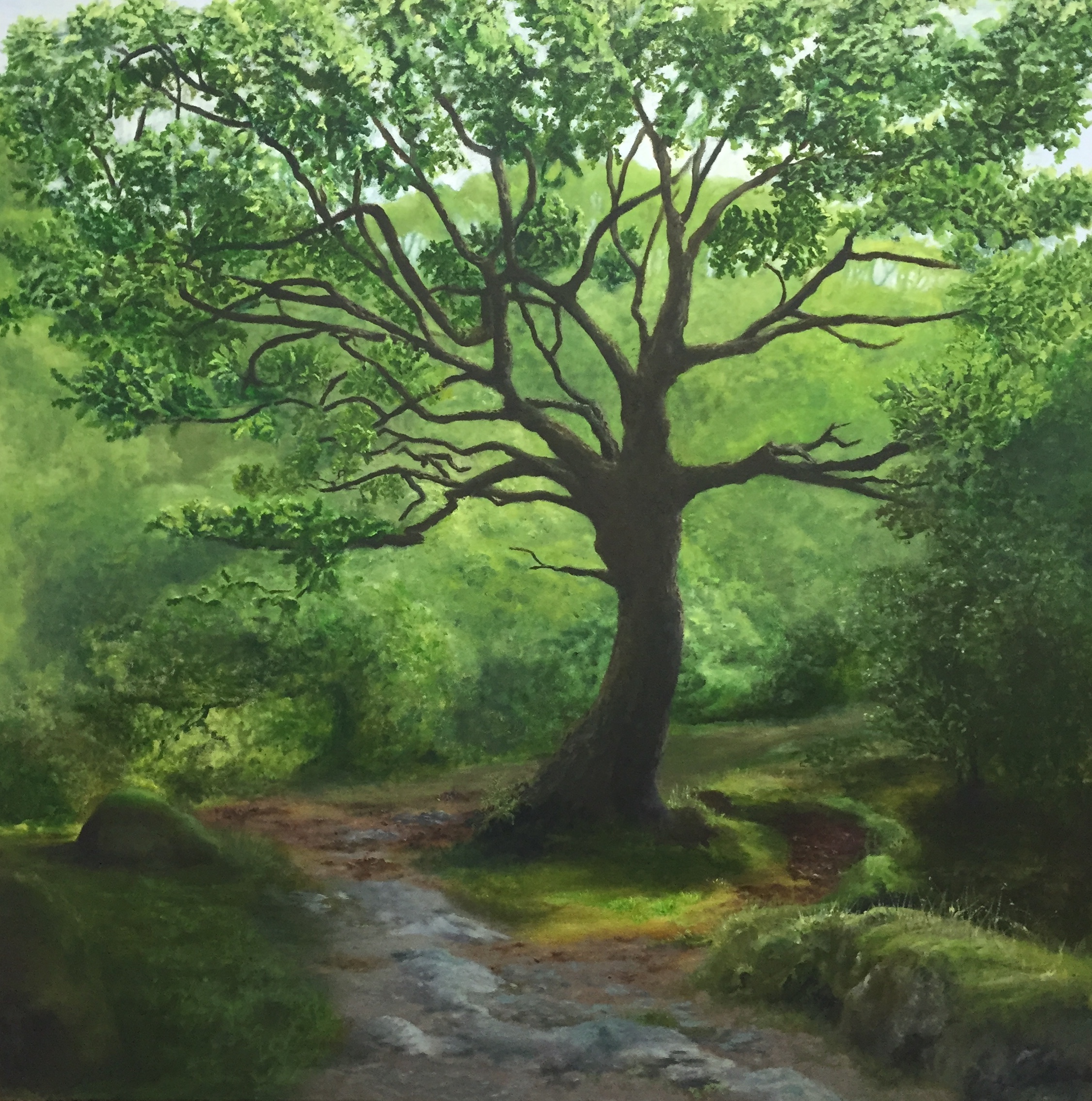 About the exhibition
Reaching skywards and deep into the earth, trees are a source of inspiration to an ever-growing number of artists - and a constant reminder of the beauty and fragility of the Nature they love.
Artists who love trees brings together seven members of The Arborealists, contemporary artists who have a special affinity for trees, with the work of David Rolt (1916-1985), who is being recognised as a "proto-Arborealist".
Due to the dread virus this exciting exhibition, originally scheduled to open at Burgh House in Hampstead in early June, is now happening online as an animated catalogue together with a video featuring all the artists and their work.
There are more than 60 paintings in the exhibition, representing a great diversity of technique, subject and style. Just a few examples are shown below. For a comprehensive viewing please take a look at the video and the catalogue.
If you are interested in acquiring any of these fine works or would simply like to know more, please contact Robert Eagle on 020-8995-1884 or info@roberteaglefineart.co.uk
Title image: Hidden, by Jacqueline Wedlake Hatton, oil on canvas
---
Artworks featured in the exhibition