News | Where it's art - a guide to events and shows
Click on the links to find out more about what's going on and where.
This service will get better once you tell us about your events.
If you would like a listing please contact Robert
Ambitious exhibition of new and technically impressive digital art. Click here to book
The Royal Academy summer show, loathed by art snobs, loved by art lovers! Coordinated this yea by Yinka Shonibare RA CBE with multicultural/diversity emphasis. Lots of primary colours and textile arts as well as the usual fun and games Here's the link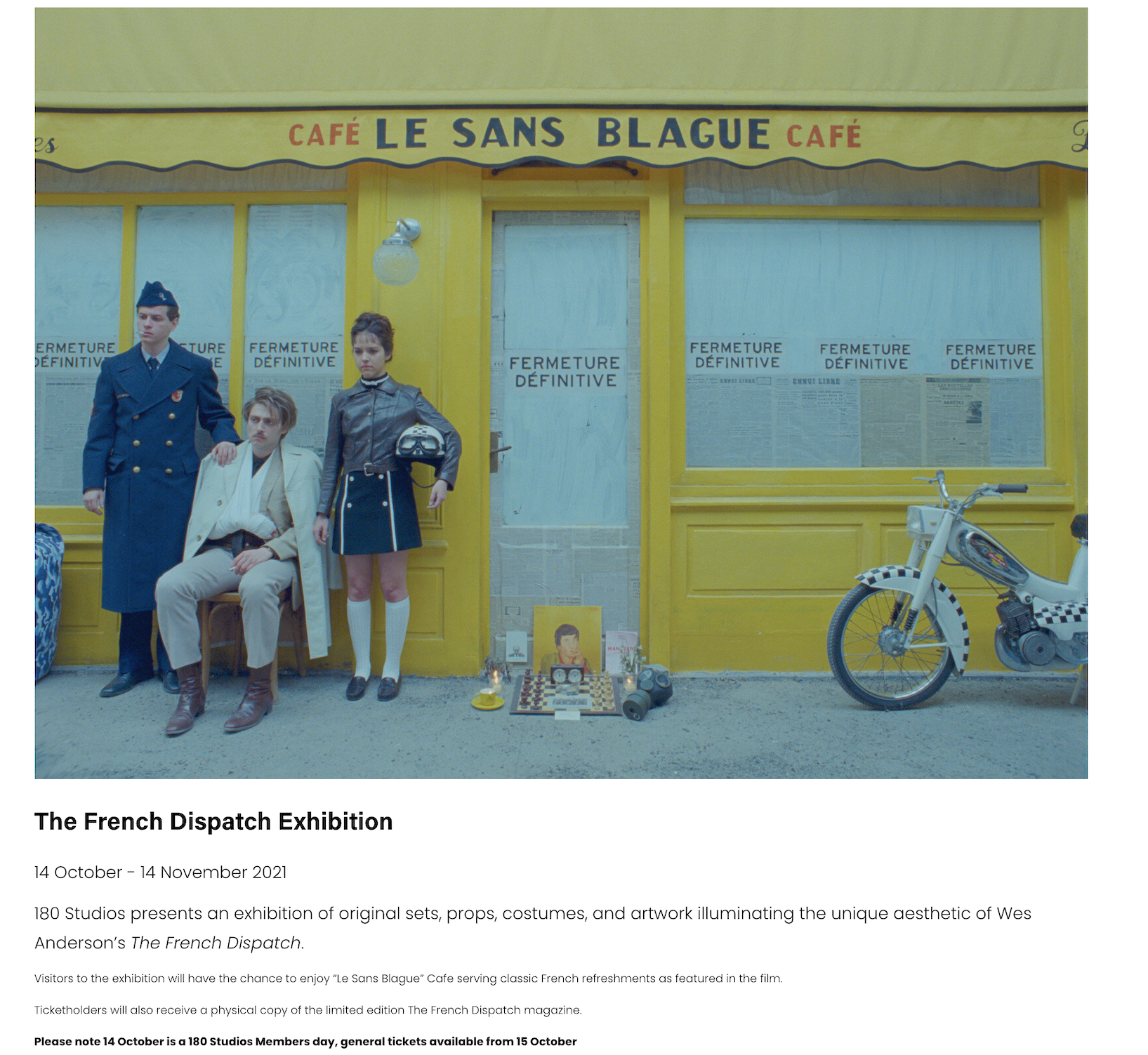 Props, scenery and artwork from ~Wes Anderson's new film The French Dispatch at 180 Strand.