---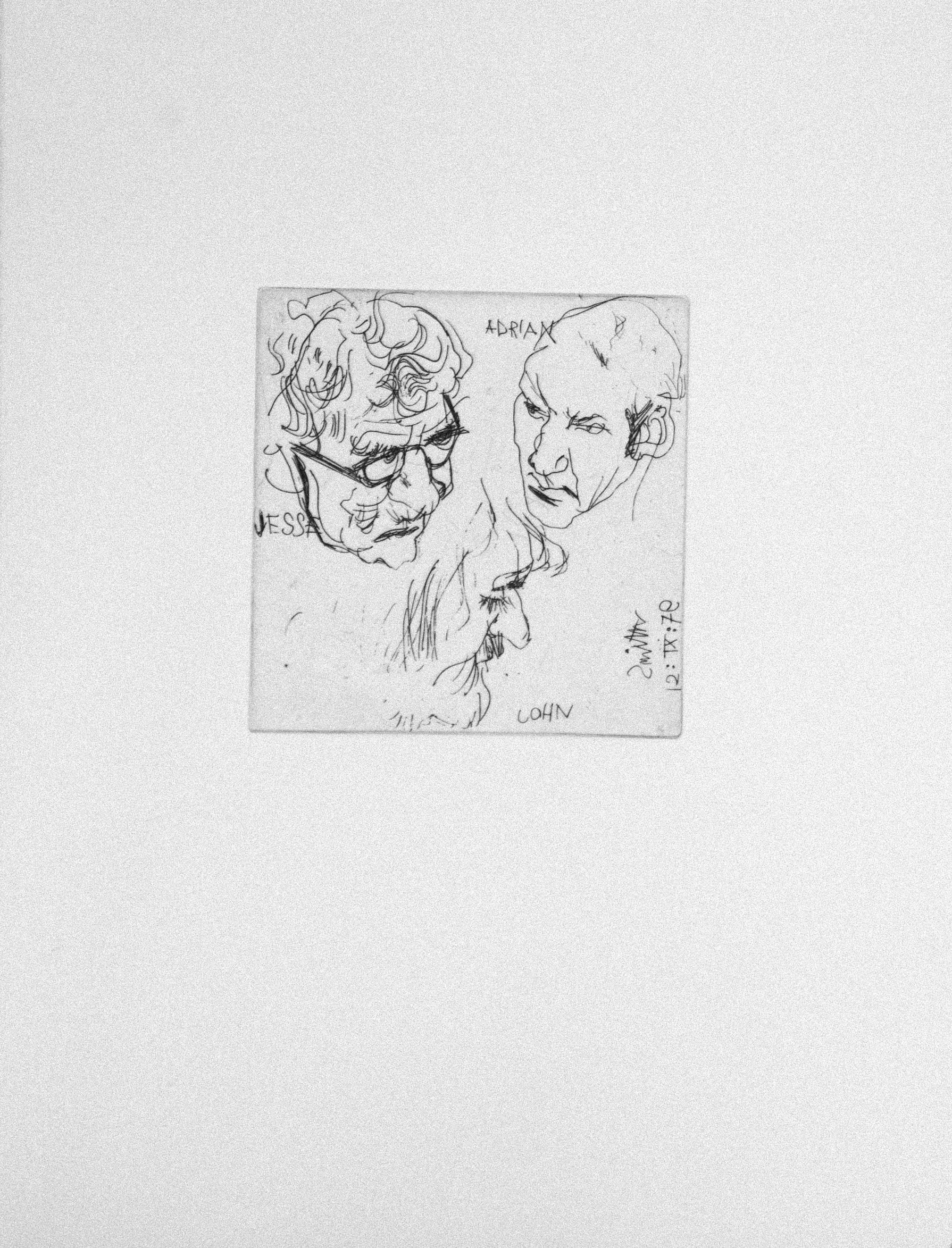 About the artist
The London Group was founded in 1913 by British artists who were tired of the stuffiness of the Royal Academy of the day and decided to set up an association that would exhibit the work of the up and coming generation.
In 1979 the Group's president was Stan Smith; John Bellany had recently been made vice-president.   Other members included Jesse Watkins, Dennis Creffield,  Cyril Reason, Albert Irvin and Adrian Bartlett.
While the members in charge of hanging the Group's annual exhibition  were having a rather boozy lunch in the Tower pub on Westminster Bridge Road  Adrian Bartlett came up with the idea that they should create a series of  portraits of each other that could be easily reproduced.  He duly supplied each member of the hanging committee an etching plate and left them to choose who they would portray.
The Tower pub, scene of this historic artistic endeavour,  now houses the Morley Gallery
---
The Works