---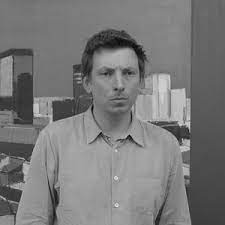 About the artist
A bold colourist with a strong sense of geometry Dan typically portrays cityscapes where day and night seem to merge and where you can't be sure if the light is natural or artificial. Though there is hardly a human figure to be seen in these paintings, the colours are warm, and the stark city environment is often suffused with a bold, vivid cheerfulness. A prize winning graduate of the Slade School of Fine Art, where he was awarded the William Coldstream Prize and Henry Tonks Medal, his work has been exhibited frequently in London, New York and Cornwall. He was recently artist-in-residence at Kensington Palace and at Level 39, Canary Wharf, London.
Please note that the pictures are not shown to scale. Check the dimensions provided if you need accurate measurements.
---
Dan Preece talks about this work while painting. A great insight.
Video
---
The Works