---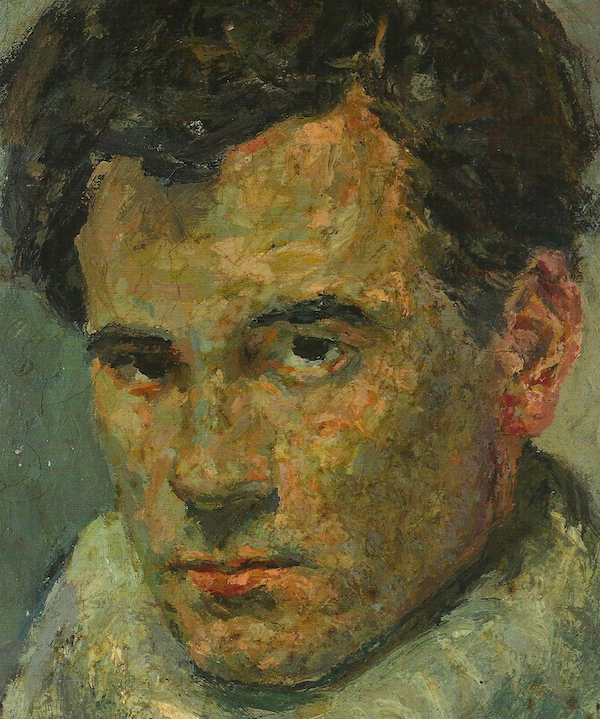 About the artist
Adrian Ryan (1920 - 1998) went to Eton as a boy, studied at the Slade and taught at Goldsmith's College. Much of his painting was done in Suffolk, France and Cornwall; his work was shown at among others the Royal Academy, Redfern gallery and London Group exhibitions.
The Tate Gallery collection includes one of his still life paintings, Flowers on a Chair, which is very similar in style, subject and execution to the flower studies in our gallery.
His biography, Adrian Ryan - Rather a Rum Life, by Julian Machin was published by Sansom & Co in 2009.  A briefer account is provided by his obituary in The Independent.
The self portrait of the artist shown here was painted in 1944 © Estate of Adrian Ryan.
---
The Works