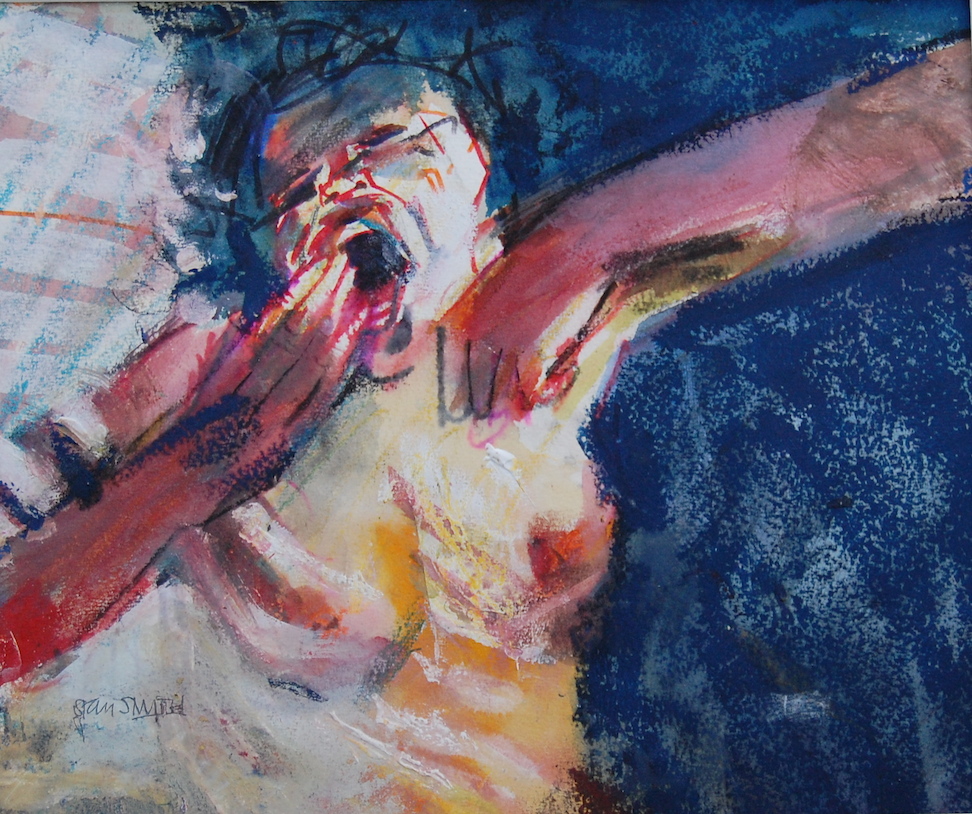 About the exhibition
A celebration of those languid, informal moments when you've just got out of bed. Stan Smith was an artist 24/7, so he could have stayed in bed all day if he wanted to. But what he enjoyed even more was immortalising the loves of his life during that heavenly time of day between just woken up and the practical business of breakfast.
We shall be posting more by Stan Smith in this genre as we retrieve them from our archive. So come back and look again before long.
Please note that the pictures are shown only very roughly to scale. CLICK ON THE IMAGE or the MORE button for accurate dimensions
---
Artworks featured in the exhibition