---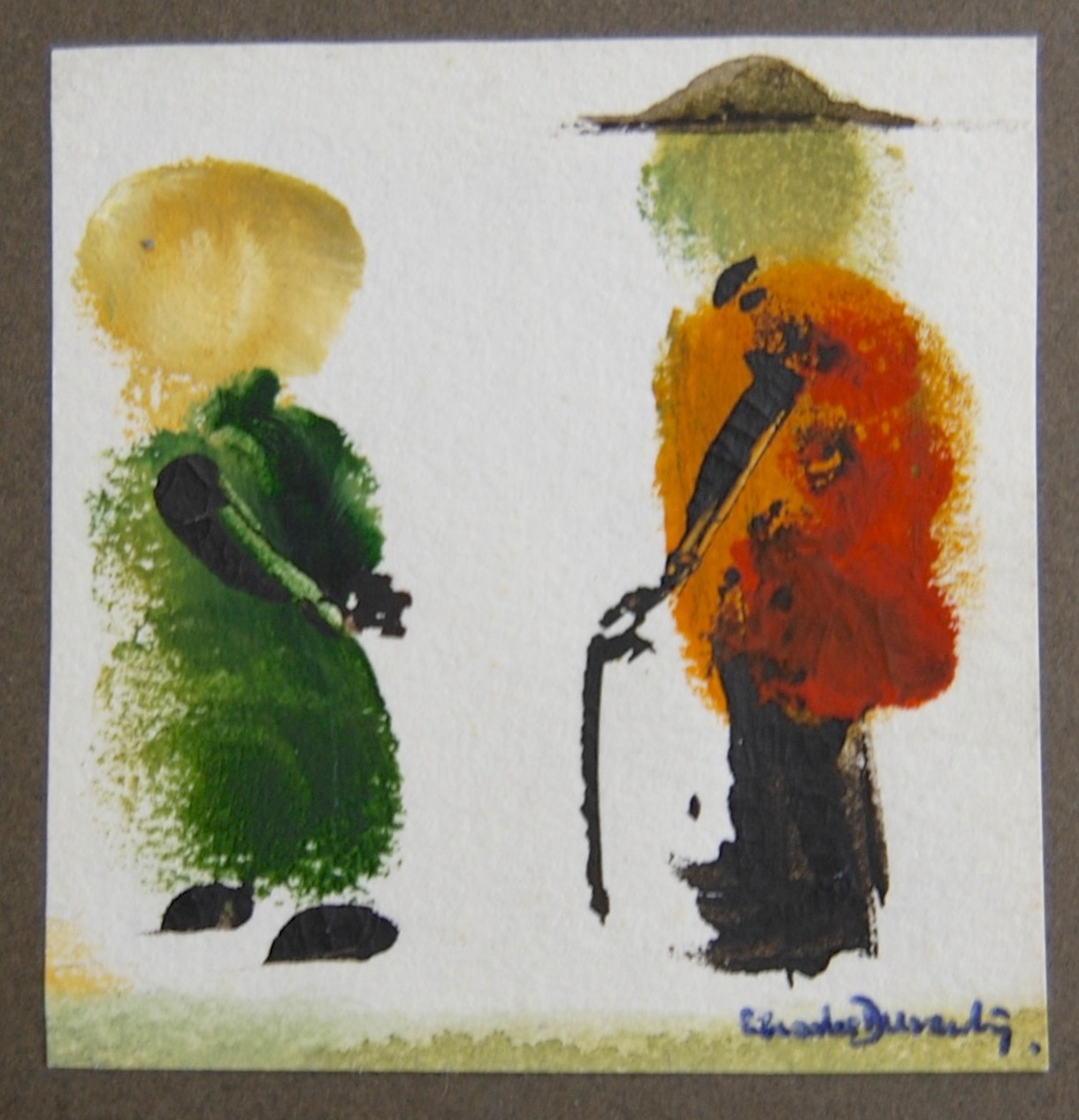 About the artist
Charles Duranty, a poet as well as painter, born in Romford, Essex, is best known for his imaginary East Anglian landscapes. Self taught - he claimed that he had been thrown out of his art class at school - he only began painting in earnest when he was in his forties. Over the next 30 years he produced and sold some 1,500 watercolours featuring distinctive, though fictional views of the East Anglian countryside, whose open landscape and wide horizons he had come to love while working on an Essex farm during World War Two.
His landscapes typically feature vast fields spreading over rolling hills, with maybe a small figure or building to give focus and scale.
The paintings here date from around 1971 when Duranty was showing his work at the Thackeray gallery in Kensington.  All but two of them were acquired at the same time by eccentric collector Richard Cory Smith, who later gave them to a friend. Duranty continued painting well into his seventies; he died in 2006 aged 87.
Many of the works featured here were shown in our "When they were young…" touring exhibition in 2016.
More information about this exhibition and the extraordinary story behind these paintings in our NEWS section.
---
The Works